Shop Opera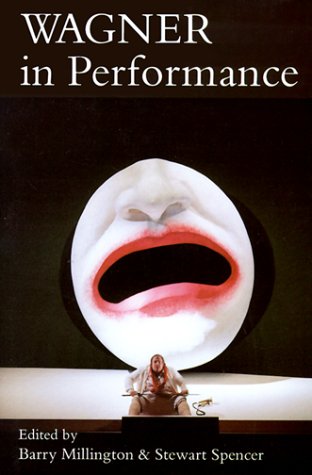 Wagner in Performance -
$28.00
Despite the voluminous literature on Wagner's operas, little has been published that does justice to all the elements of their performance. This book, addressed to both specialists and the opera-going public, brings together a team of authorities from around the world to examine the performance history and reception of Wagner's works in Europe and America.
Essays on conducting, singing, production, and stage design of Wagner's works explore the revolutionary nature of the composer's demands on his interpreters. The book raises profound aesthetic questions about the realization of opera on the stage: the authority of the composer vis-a-vis the director and the audience; the sanctity of the text, score and stage directions; and the role of art itself in society. These issues are discussed both theoretically and, referring to specific productions, in terms of their practical consequences.
The volume also considers the explosion in popularity of Wagner's music dramas and their ability to assume new meanings--on stage and in recordings--for successive generations. It looks at the often vociferous debate over vocal and conducting styles, at the origins of Bayreuth, and at the impact of Wagner on the musical life of New York and Vienna. The book is certain to raise the level of discussion about opera production generally and to enhance our enjoyment of Wagner's works in the opera house.
Hardcover, 224 pages.
---
RELATED PRODUCTS